Sam Moyer: Manipulation of Texture
This summer Sam Moyer completed two new monoprints entitled Remnants 7 and Remnants 8. Each monoprint from this continued series is a unique composition of variegated and fragmented shapes created from etched sections of repurposed marble and stone.
The Remnants series formed from combining both the master printer's knowledge of the intaglio process with the artist's expert manipulation of texture and material. The series hosts a range of compositions which explores the delicate balance between rigid forms and painterly marks.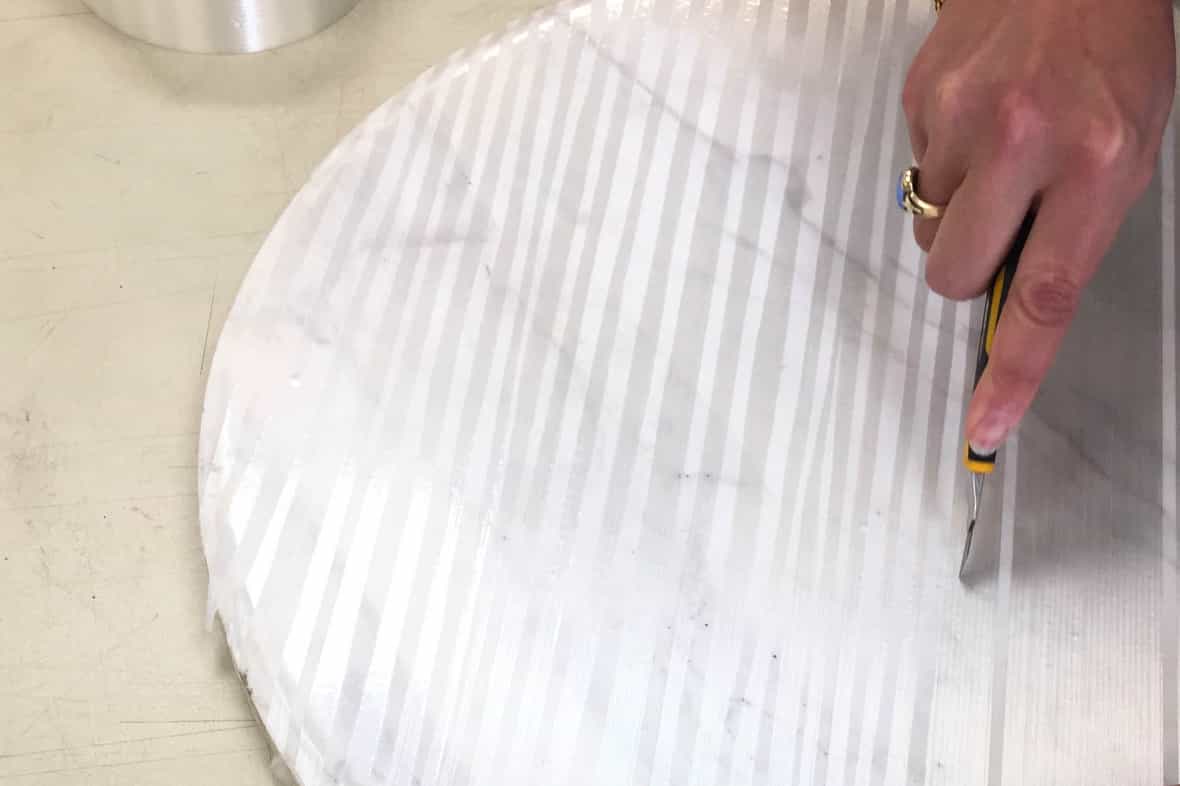 Moyer began each print by working directly on the repurposed stones, shifting between painting acid on the surface in fluid brushstroke patterns and uniform lines. With the assistance of two master printers, the stones were then inked and wiped in preparation to run through an etching press. Moyer spontaneously placed the stones on the press in different arrangements, often using one stone for multiple printings.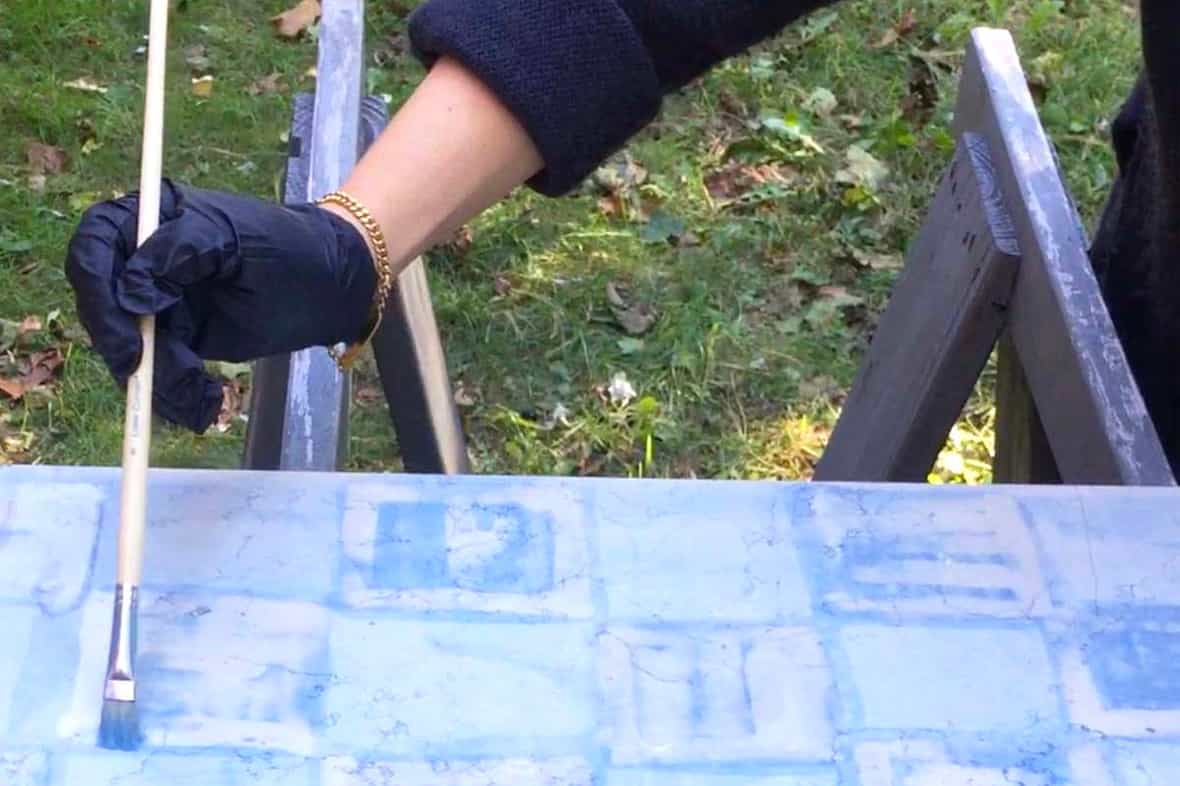 Printing an etching from this unconventional material raised concern of whether the malleable repurposed stone would hold-up under the pressure of the press. This concern soon became a challenge for the artist when a stone broke during the first printing of Remnants 3. Moyer decided to treat the broken corner as an additional stone and continued with her process to complete the monoprint. The large, cracked stone was later used to create Remnants 5.
The Remnants monoprints are part of an ongoing series Moyer wishes to explore over time.