Jasper Johns: Regrets
Jasper Johns stands as an important bridge between abstract expressionism and pop and minimal art. Printmaking has long been an important part of the process for the artist, seamlessly relating with his painting and drawing practice.
A profound representation of this relationship comes from Regrets, a cohesive group of paintings, drawings, and prints which were on view at The Museum of Modern Art in the 2014 exhibition Jasper Johns: Regrets. Here the artist employed a wide range of techniques and mediums in a short 18-month span, culminating in a harmonious body of work that derived from a photograph reproduction of the artist Lucian Freud.
The photograph was taken in 1964 by the British photographer John Deakin and was reproduced for an auction catalog in 2012. In the torn and weathered photograph, Freud is seated on a bed, his right hand cradling his bowed head in a pose of despair. Both the emotional and physical quality of the photograph laid ground for the Regrets drawings and paintings, concluding with the 2014 prints.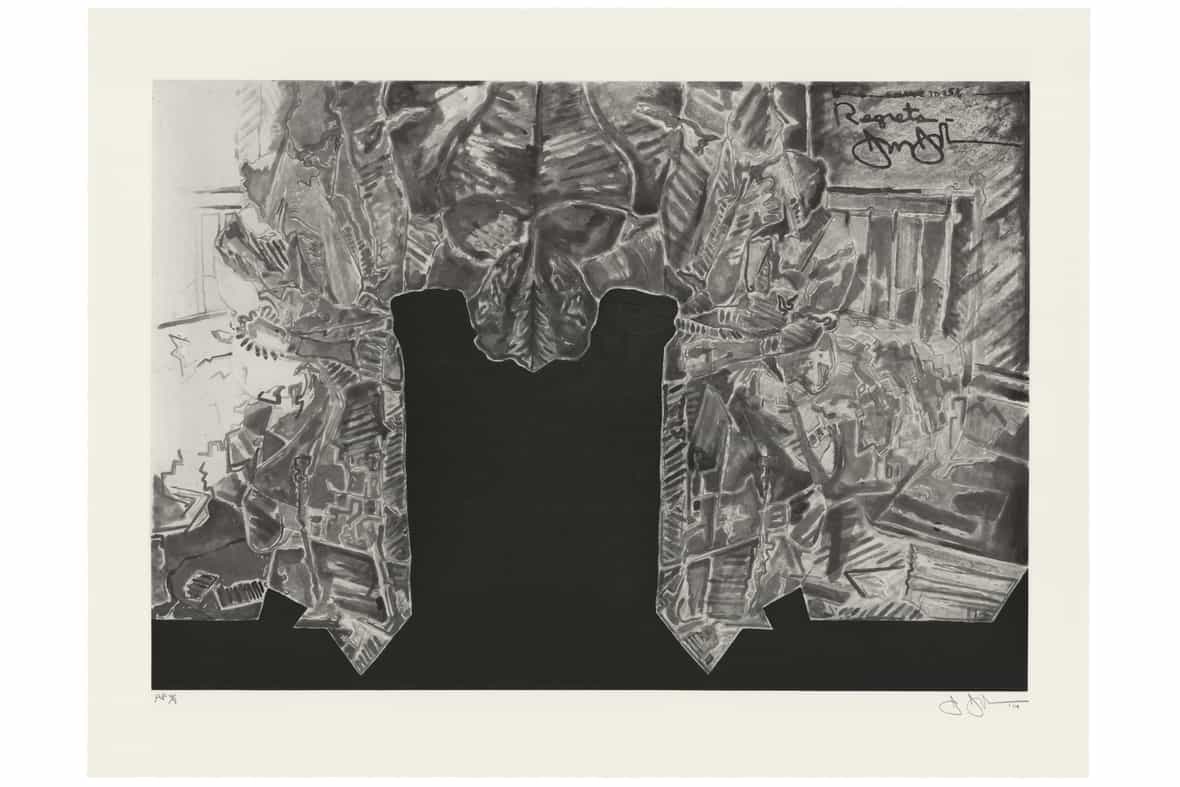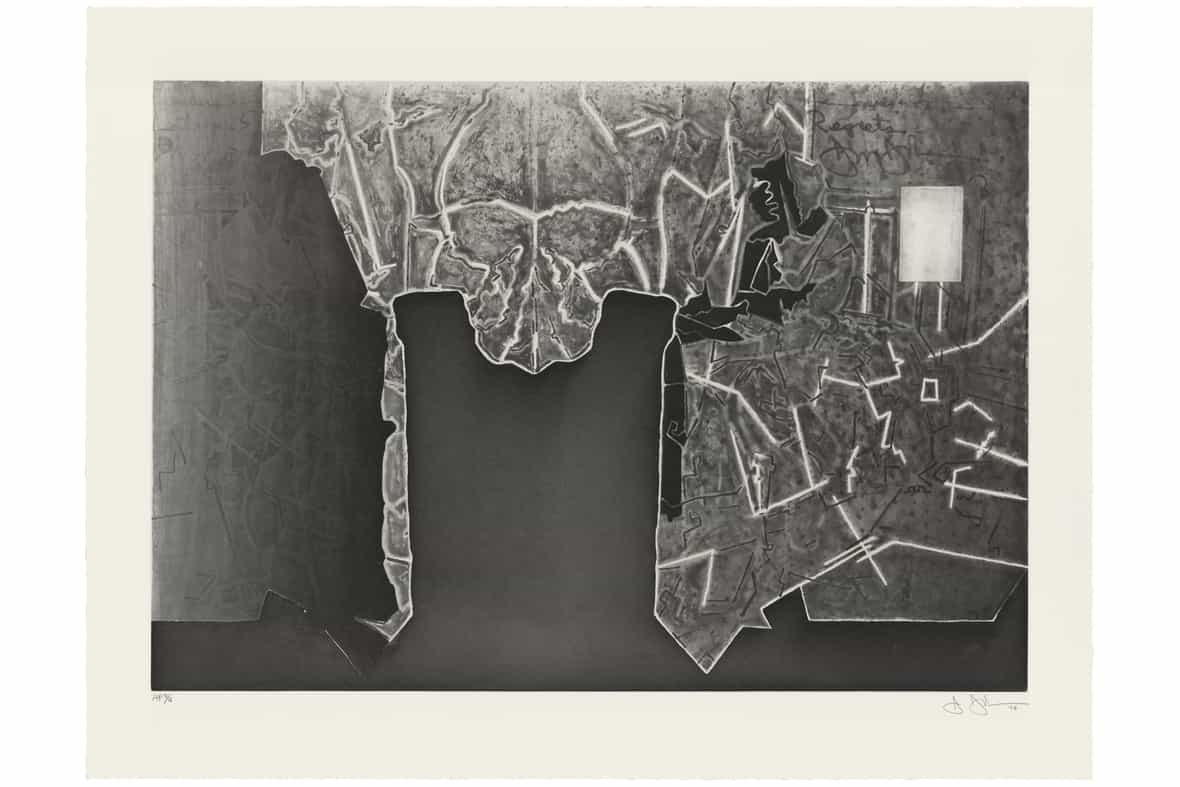 The Regrets prints came from exploring the visual motif Johns previously worked through in the drawings and paintings. Johns worked on the two plates for the prints alongside master printer John Lund in his Sharon, CT studio, followed by the printing and editioning at Universal Limited Art Editions in Bay Shore, NY. Through the use of traditional etching techniques, Johns was able to achieve variation in tone, mark making and erasure on both plates. The off centered mirroring of the Freud imagery comes together to create a dominating central form where the two sides unite, reminiscent of a tombstone. Fragmented abstract forms come together above to suggest the depiction of a skull. The title "Regrets / Jasper Johns" is present in the upper right corner, this element deriving from a rubber stamp Johns has used in declining invitations.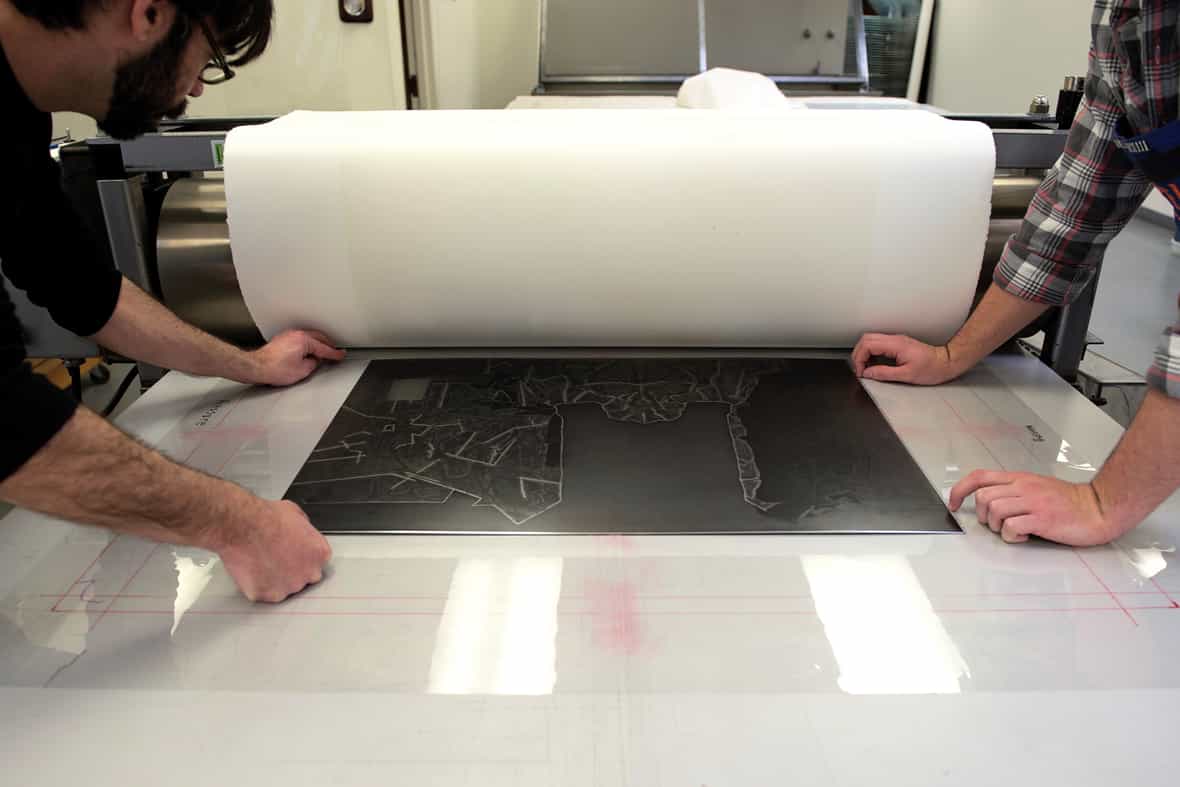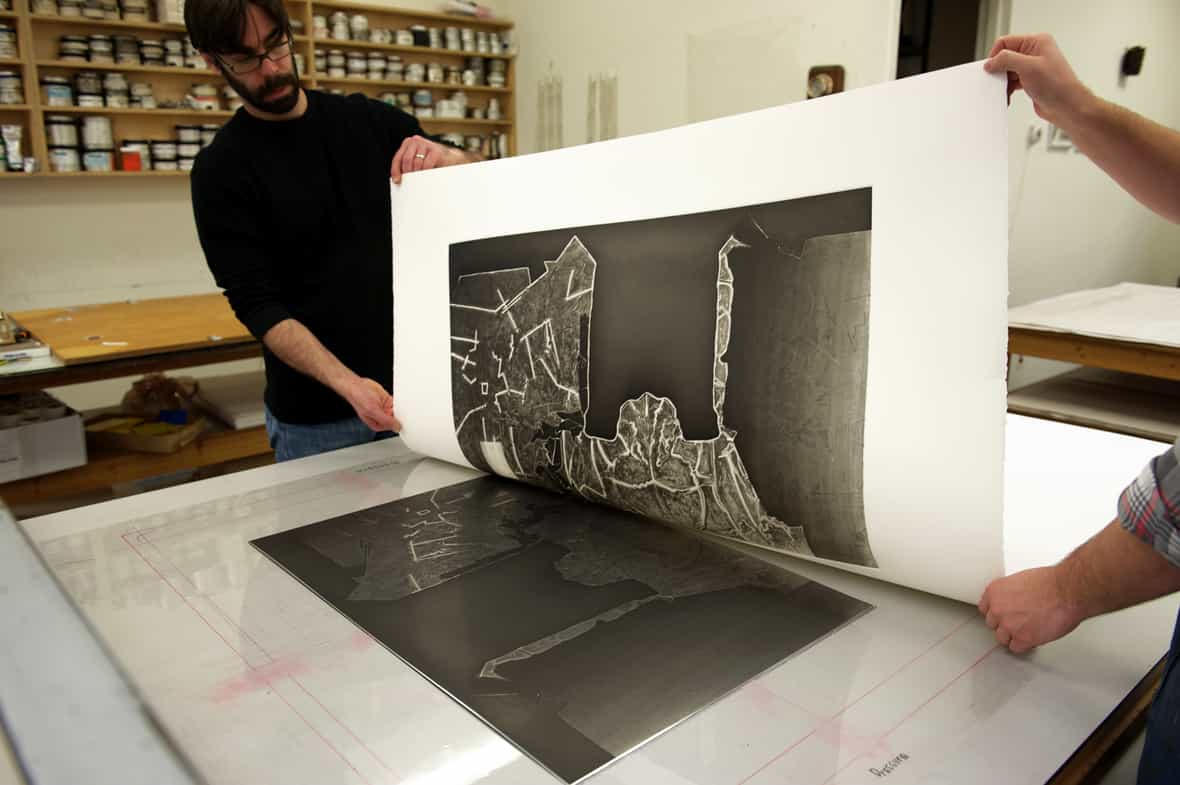 The two editions printed on white paper appeared in the exhibition at MoMA alongside the original plates. Johns later collaborated with ULAE director Bill Goldston about the possibility of printing each plate on black paper. White Target and Two Maps I served as references for this concept as both editions were printed in white ink on black paper. Four variations of the two Regrets plates were printed on the black paper, incorporating the same chine-collé etching technique as the editions on white paper while simultaneously experimenting with the previously referenced technique of printing white ink directly on the black sheet. The final results yielded three editions printed on black paper to accompany the editions on white paper.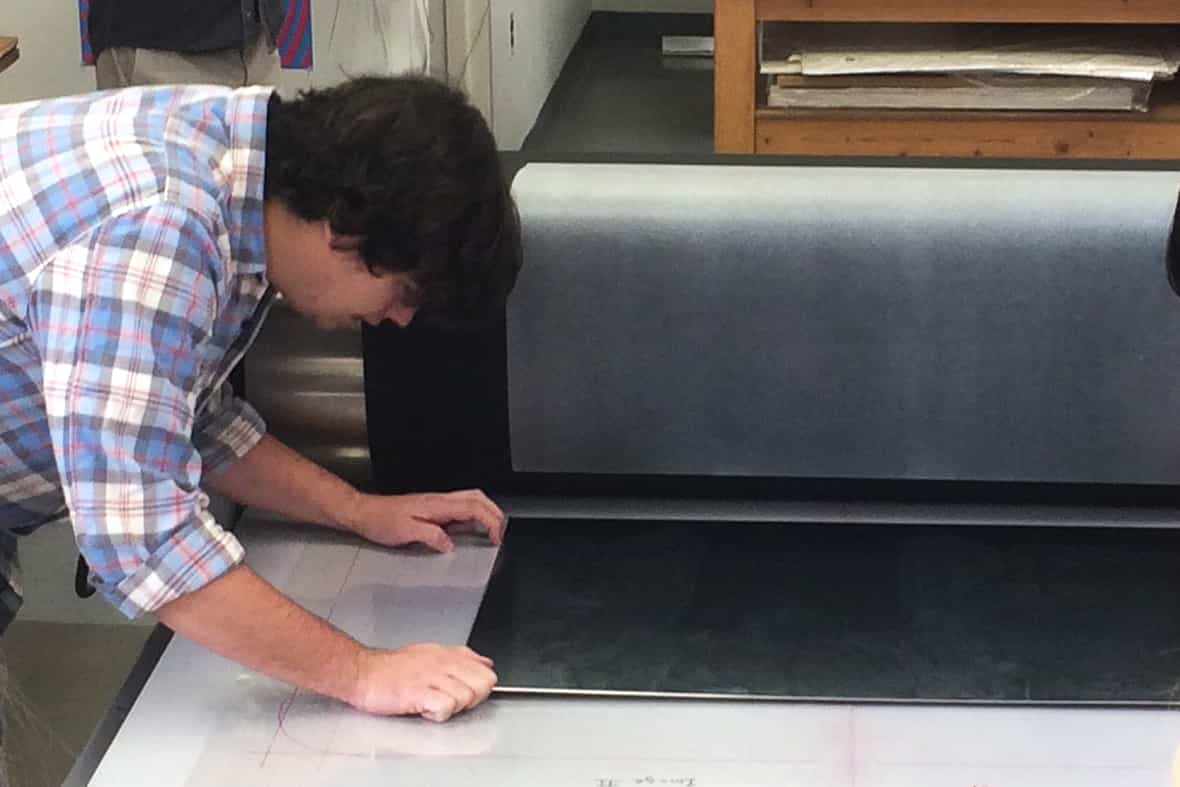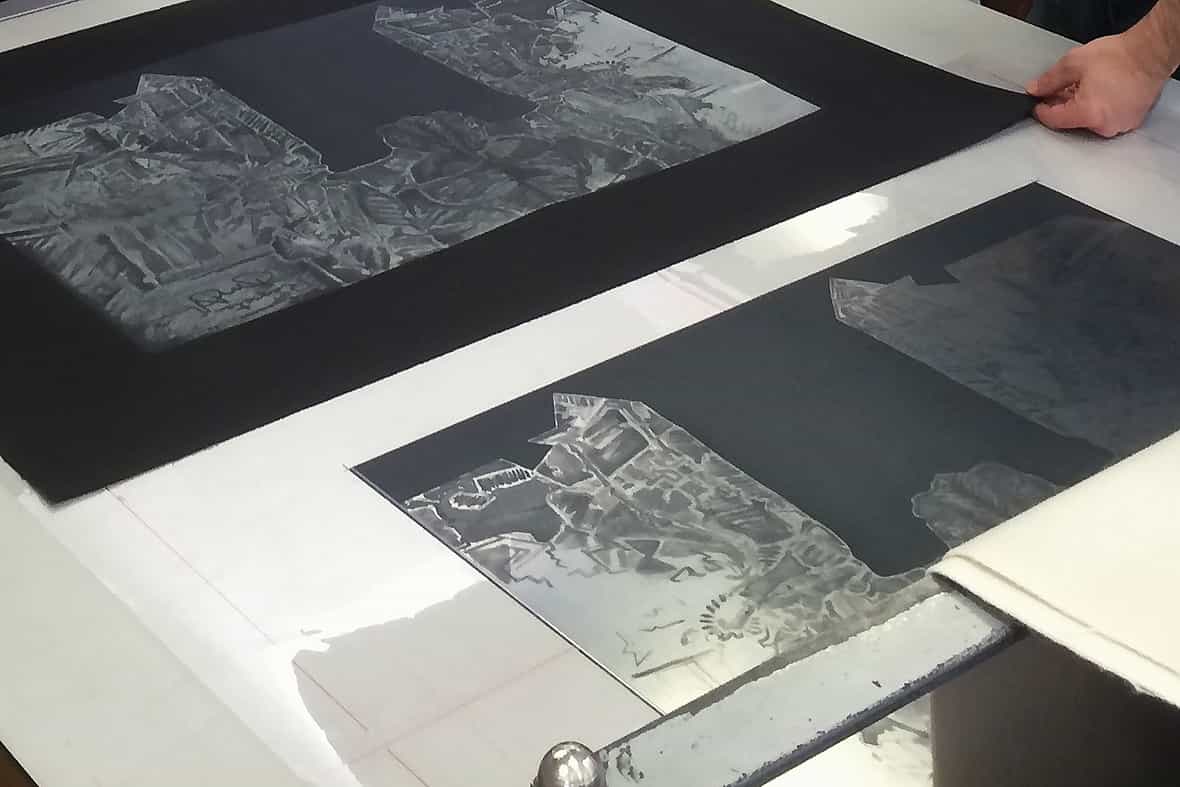 While Regrets marks the first series of works from Johns to be entirely based on one photograph, the nature of exploring visual motifs and the connection between material and representation are hallmark characteristics found throughout his work over the last sixty-seven years.