About this Edition
The Remnants series formed from combining both the printmaker's master knowledge of the intaglio process with the artist's expert manipulation of texture and material.
Each monoprint from this continued series is a unique composition of variegated and fragmented shapes created from etched sections of repurposed marble and stone. The series hosts a range of compositions which explores the delicate balance between rigid forms and painterly marks.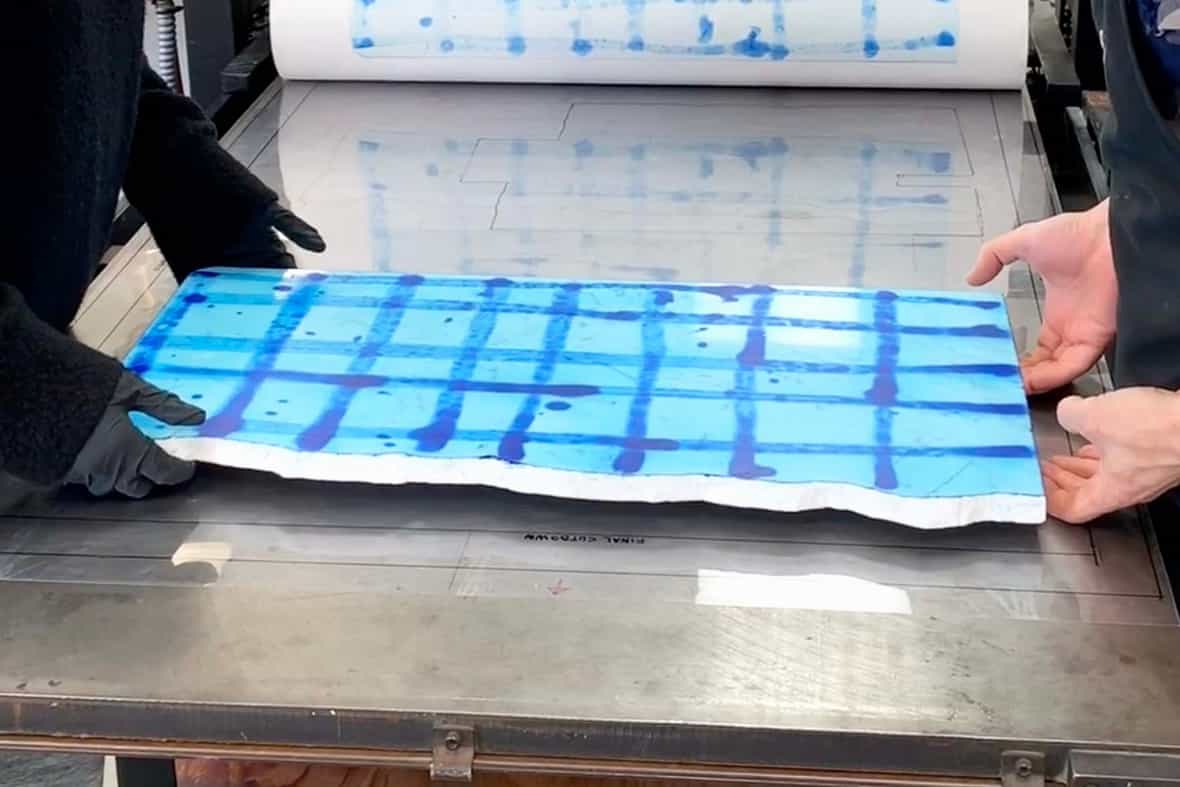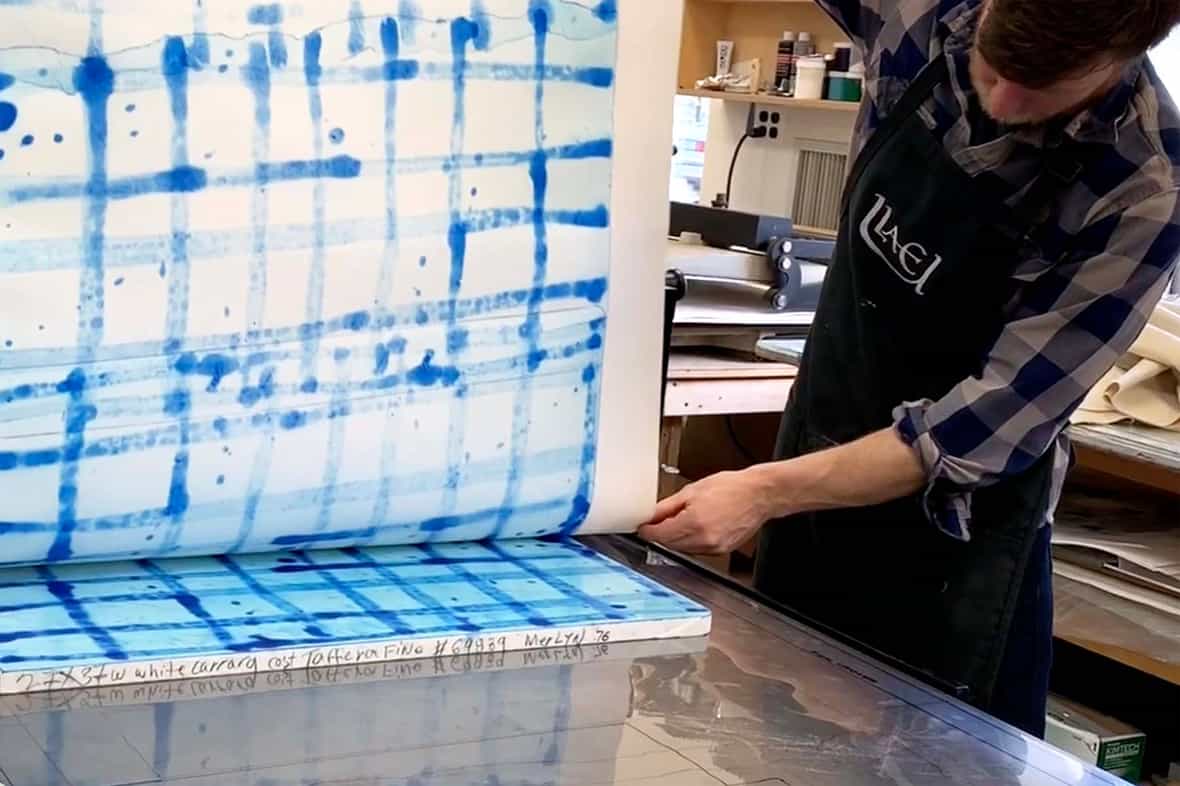 Six printings were made from one stone in two colors for Remnants 8. The Remnants monoprints are part of an ongoing series the artist wishes to explore over time.