Legendary Lunches
Aside from its renowned reputation as one of America's foremost fine art print publishers, our studio is widely known for its trademark traditions established by Tatyana Grosman and her husband Maurice. Founded in 1957, ULAE became an inspiring and intimate setting for artists to express their creativity and push the boundaries of printmaking.
In their home, the Grosmans created a studio dedicated to artists and their innovative concepts, complete with access to talented master printers. Tanya's extraordinary hospitality and passion for art made it almost impossible for artists to say no to her invitation to work at ULAE. From the beginning, Tanya would invite only one artist to work in the studio at a time, and she would cater to their needs. She would play music, dance, serve drinks - whatever she thought would inspire the artist of the day.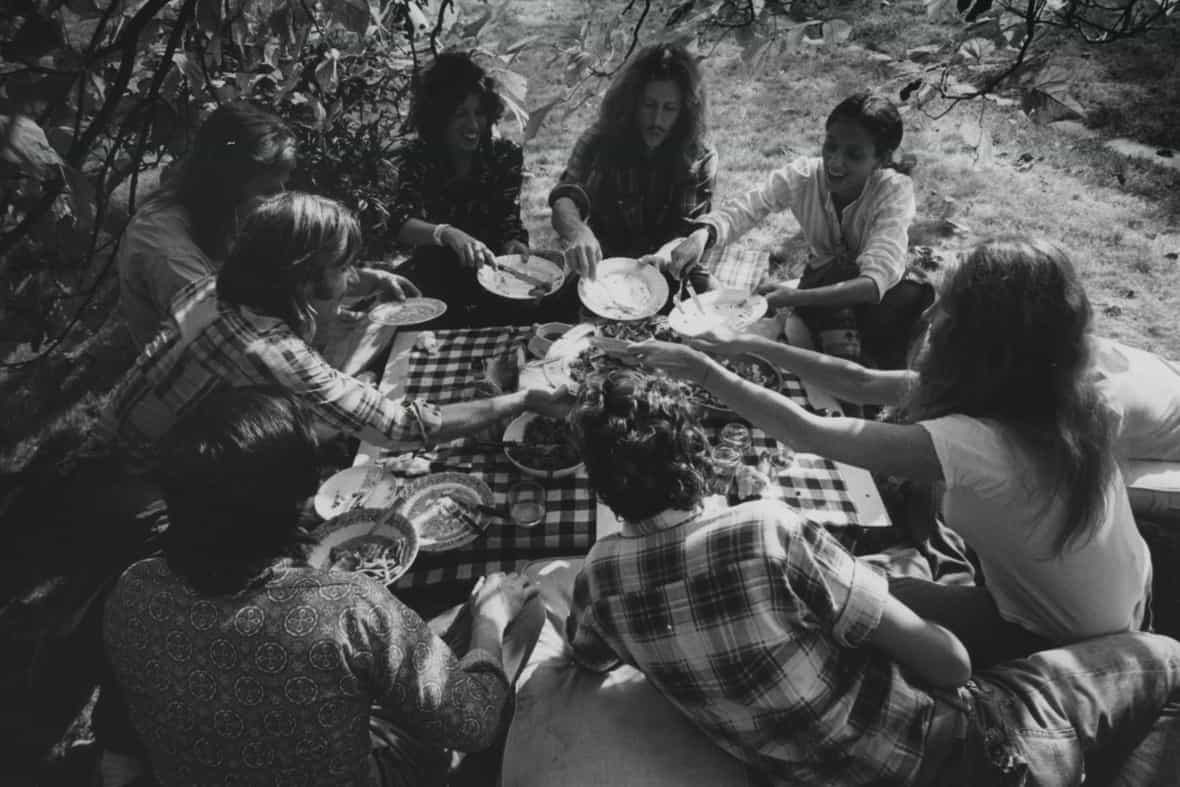 Lunch became a tradition for a number of reasons, inspired by the Grosman's European background, and because after suffering a heart attack, Maurice was advised by a doctor not to eat too heavily late in the day. Tanya also decided that the printers, who were engaged in strenuous labor, would benefit from the mid-day recess. Lunches soon became feasts around the kitchen table, or in the yard under the catalpa tree. On any given day the lunch table would host guests (museum curators, gallery owners, writers and collectors), an artist, the printers, and staff, all sharing a meal and conversation. Food selection varied widely depending on who was working. For instance, on days when Bob Rauschenberg visited it was more like a party for the first few hours, with extravagant food (often lobsters for everyone) and wine being served to him and his entourage before starting work that lasted well into the wee hours of the next morning. For years, Maurice did all of the cooking, but by the late 1960s, Tanya hired a local woman to both cook and manage the bookkeeping.
Many artists - and chefs - have come and gone, but the traditions created by the Grosmans continue to play a large role in our studio's culture. One artist is scheduled at a time and lunch remains a key feature of the working day. In recent years, the preparation of lunch has become just as important as the meal itself, with staff taking an active role in the collaborative effort. Our intimate community continues to thrive around the lunch table, where the memory of Tanya is sustained on a daily basis, both by keeping her traditions alive and through the work and quality of production at the studio.