In Process: Terry Winters Red Stone
Since 1982, printmaking has become an essential process in Terry Winters' artistic practice. The artist has spent nearly four decades exploring a range of print techniques, many of which often relate to his paintings and drawings.
This spring, Terry Winters completed a new lithograph entitled Red Stone. It was printed using both offset and transfer lithographic presses. It marks the final print in a planned series of four dedicated to the CMYK color model (Cyan, Magenta, Yellow, Black) which defines printmaking.
The project began with one of the largest lithographic stones in our inventory, measuring over 46 x 34 inches. This large stone was the artist's initial inspiration for the entire Stone series. The stone was used in each edition -- Blue Stone, Yellow Stone, Black Stone, and Red Stone -- and was ground down and individually redrawn every time.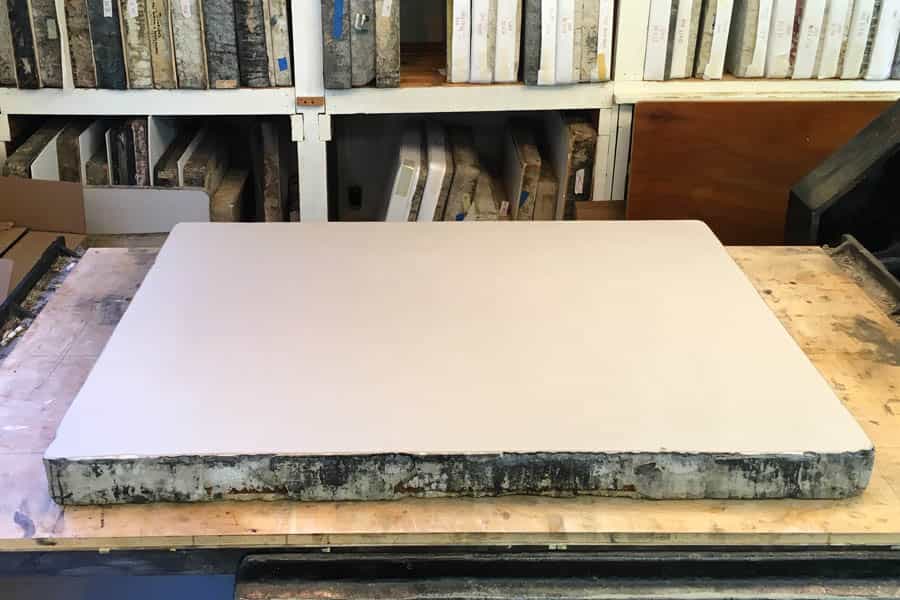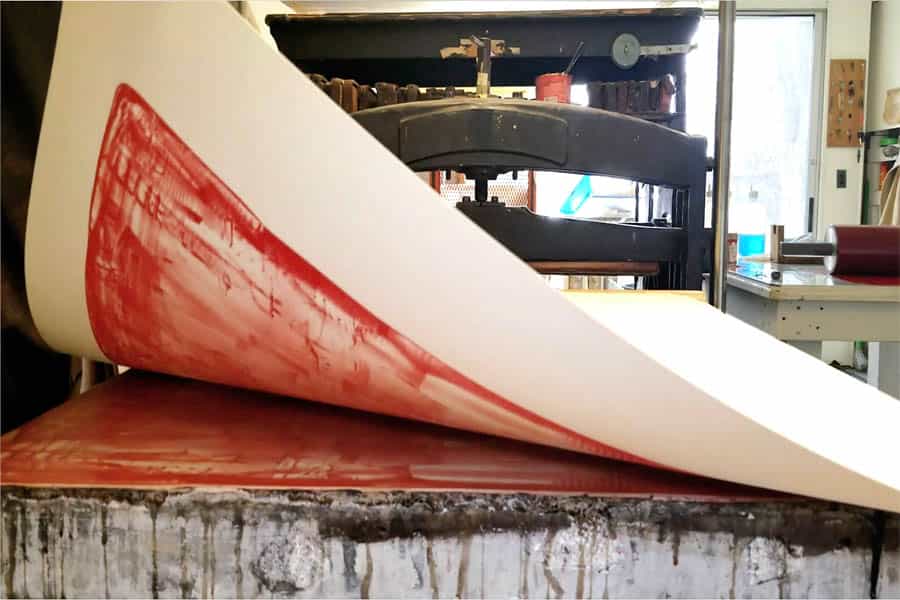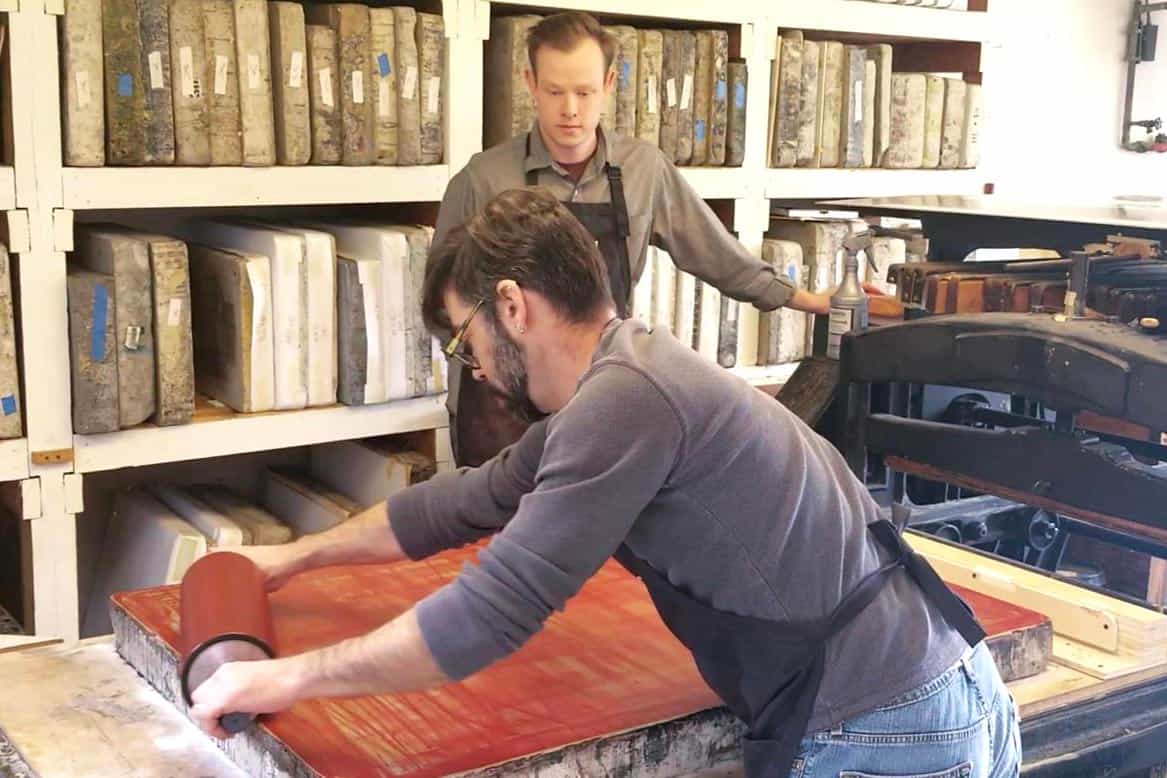 Winters began by working directly on the stone, creating a crayon drawing on the surface which reached each edge. Drawing to the edge of the stone presented a challenge for the printers as this practice runs a higher risk of possibly cracking the stone. Following his work on the stone, Winters created multiple drawings that were then transferred to offset lithographic plates to build overprinted layers. When the proofing was complete, Winters took the image of Red Stone to his studio to consider. After living with the proof for some time, the artist returned with the idea to add a final plate to the print in Thalo green. Adding the green over the previous layers of red and black took the print in a new direction, pushing the black to appear much more vibrant and rich.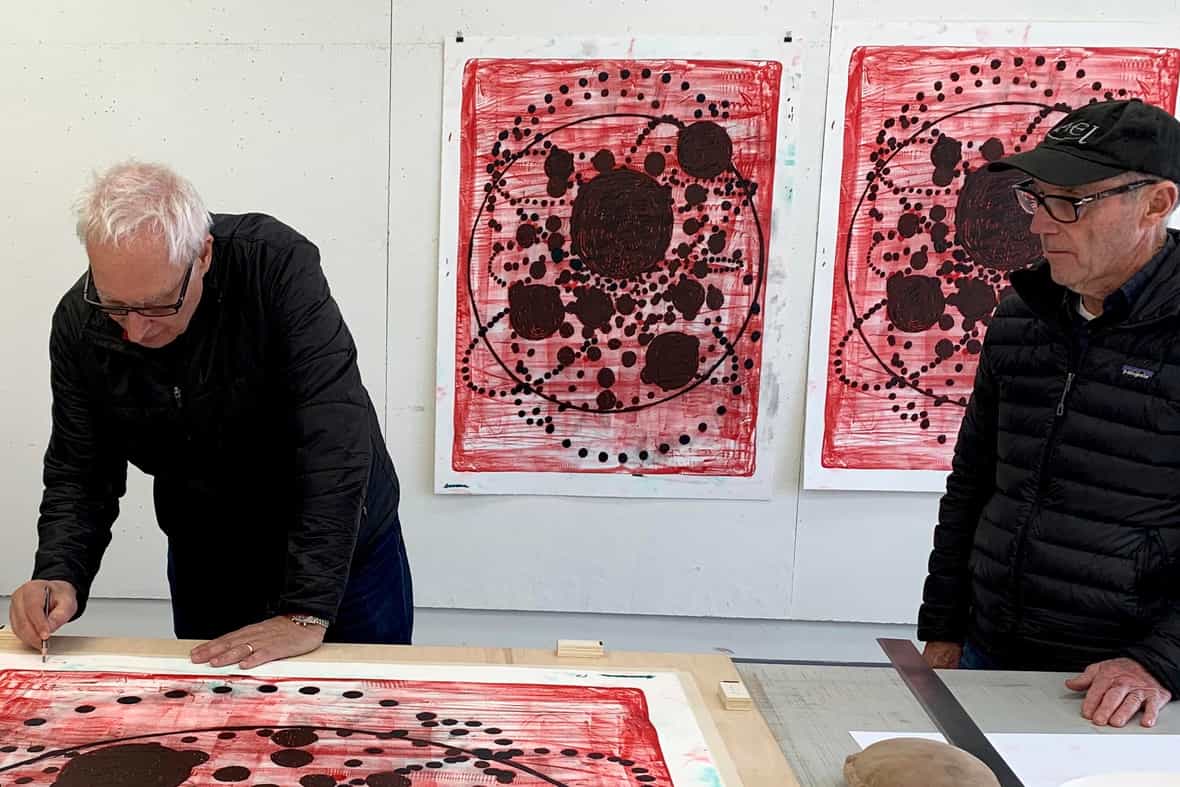 Once the artist signed the Bon á Tirer (BAT)—a print approved by the artist to serve as the standard for the edition—printers Jason Miller and Michael Rahn began printing the stone in the historic Skidmore Place lithography studio, the same studio Terry Winters started working at in 1982. With the stone printed, the master printers switched over to our main studio located in Bay Shore, NY to continue the editioning process, printing multiple plates on the offset press in red, black, and green. The edition was completed and signed by the artist in the Spring of 2019.
Red Stone and other works by Terry Winters are available through our website.