About this Edition
Since 1982, printmaking has become an essential process in Terry Winters' artistic practice.
The artist has spent nearly four decades exploring a range of print techniques, many of which often relate to his paintings and drawings.
Terry Winters completed a new lithograph at ULAE entitled Red Stone. It was printed using both offset and transfer lithographic presses. It marks the final print in a planned series of four dedicated to the CMYK color model (Cyan,Magenta,Yellow,Black) which defines printmaking.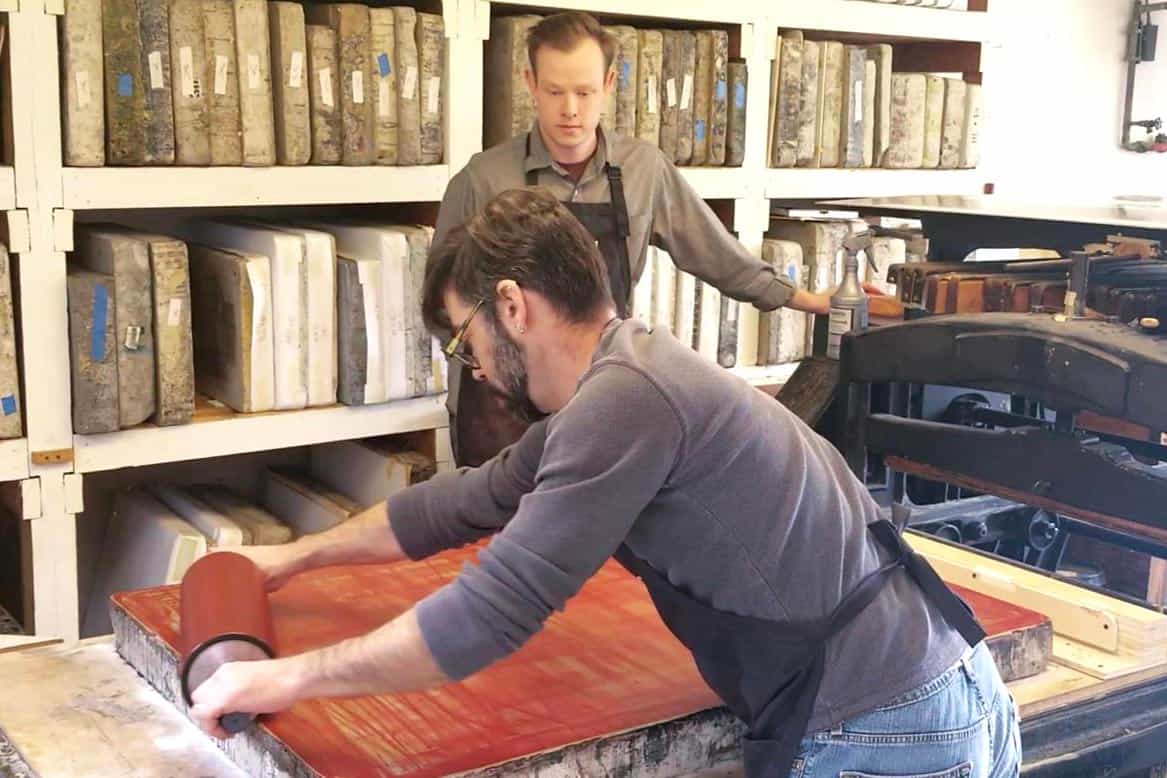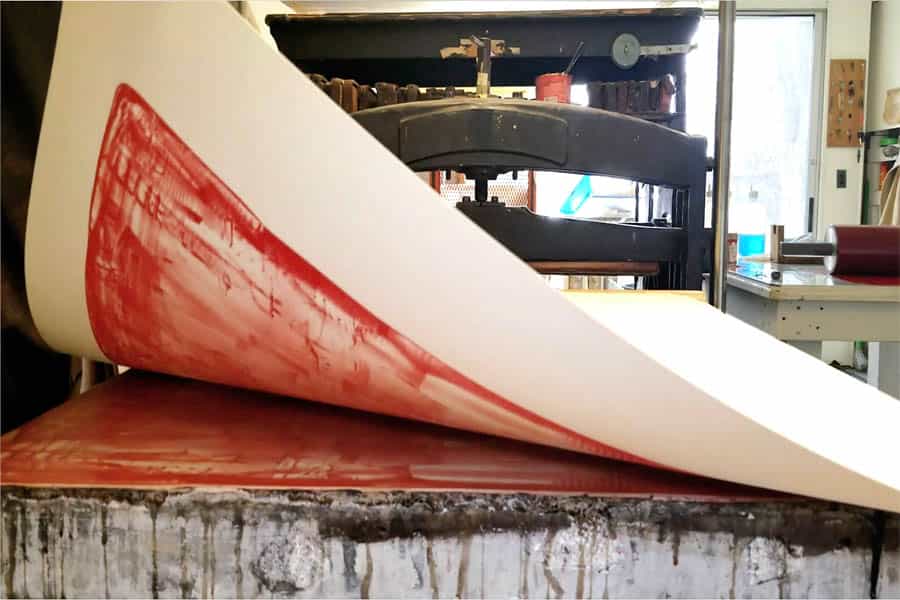 The project began with one of the largest lithographic stones in ULAE's inventory, measuring over 46 x 34 inches. This large stone was the artist's initial inspiration for the entire Stone series. The stone was used in each edition -- Blue Stone, Yellow Stone, Black Stone, and Red Stone -- and was ground down and individually redrawn every time.