About this Edition
Wyatt Kahn's approach to printmaking is that of confidence and directness, forever capturing a sense of immediacy and movement.
Holding an interest in the messiness of materials and process, Kahn is always pushing the potential of traditional techniques in a way that is ardent and industrious.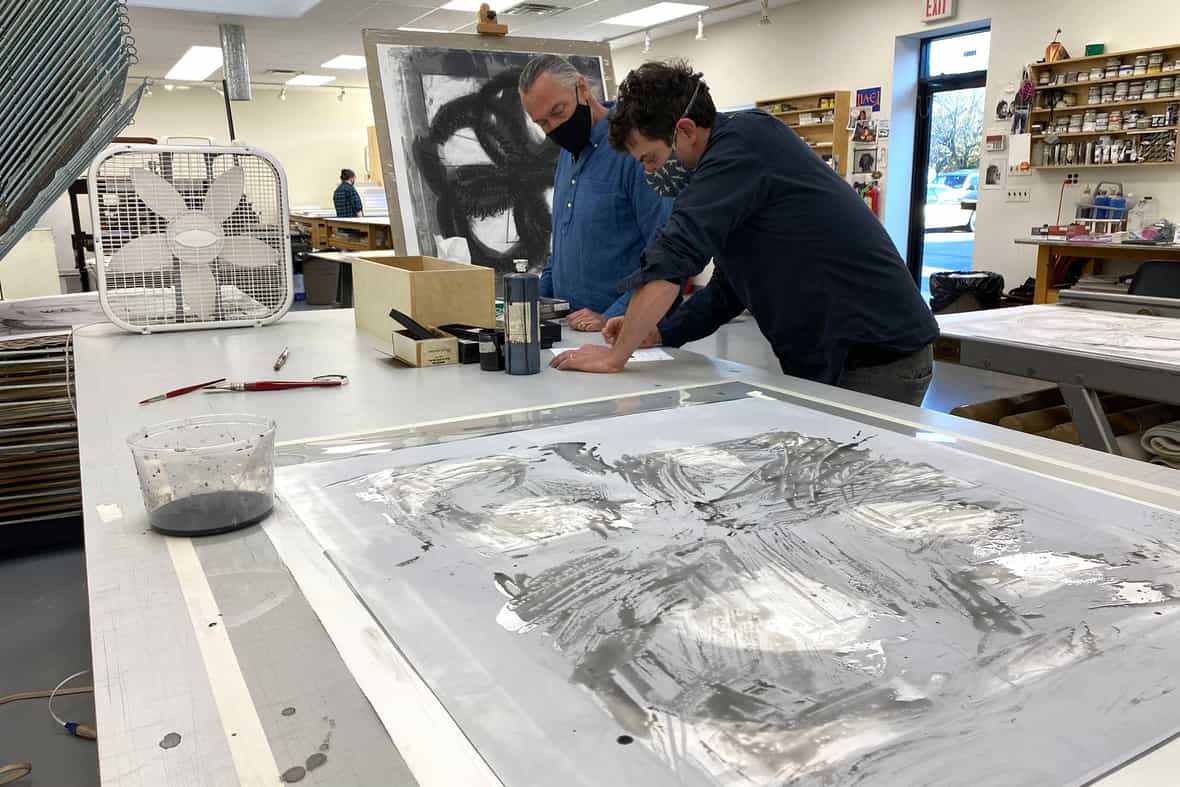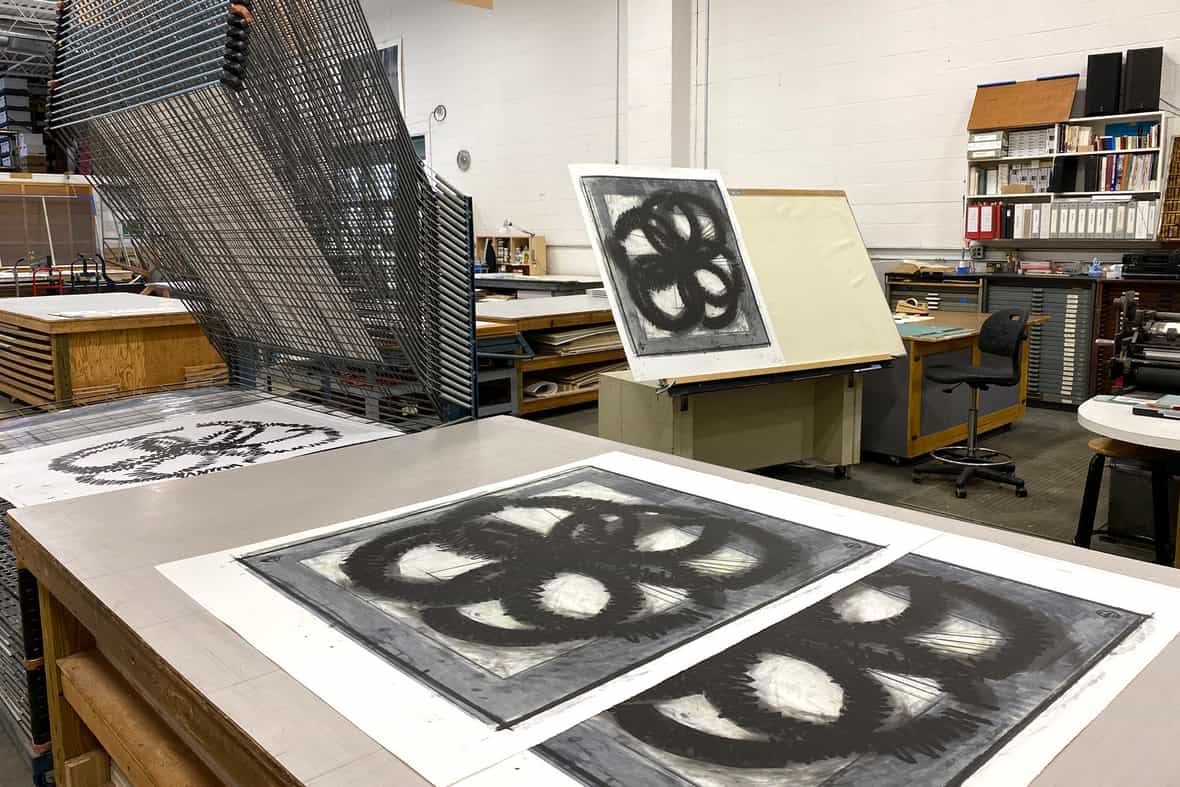 Eleven plates were made in the construction of The Dream, layering grey, silver, and black colors to build up the contrasting image. This large-scale lithograph pulls from paintings in recent exhibitions with Galerie Eva Presenhuber.