About this Edition
Wyatt Kahn's approach to printmaking is that of confidence and directness, forever capturing a sense of immediacy and movement.
Holding an interest in the messiness of materials and process, Kahn is always pushing the potential of traditional techniques in a way that is ardent and industrious. Untitled is an edition printed on a large sheet of lead. The lead is malleable and dense, which presented a challenge in both handling and editioning.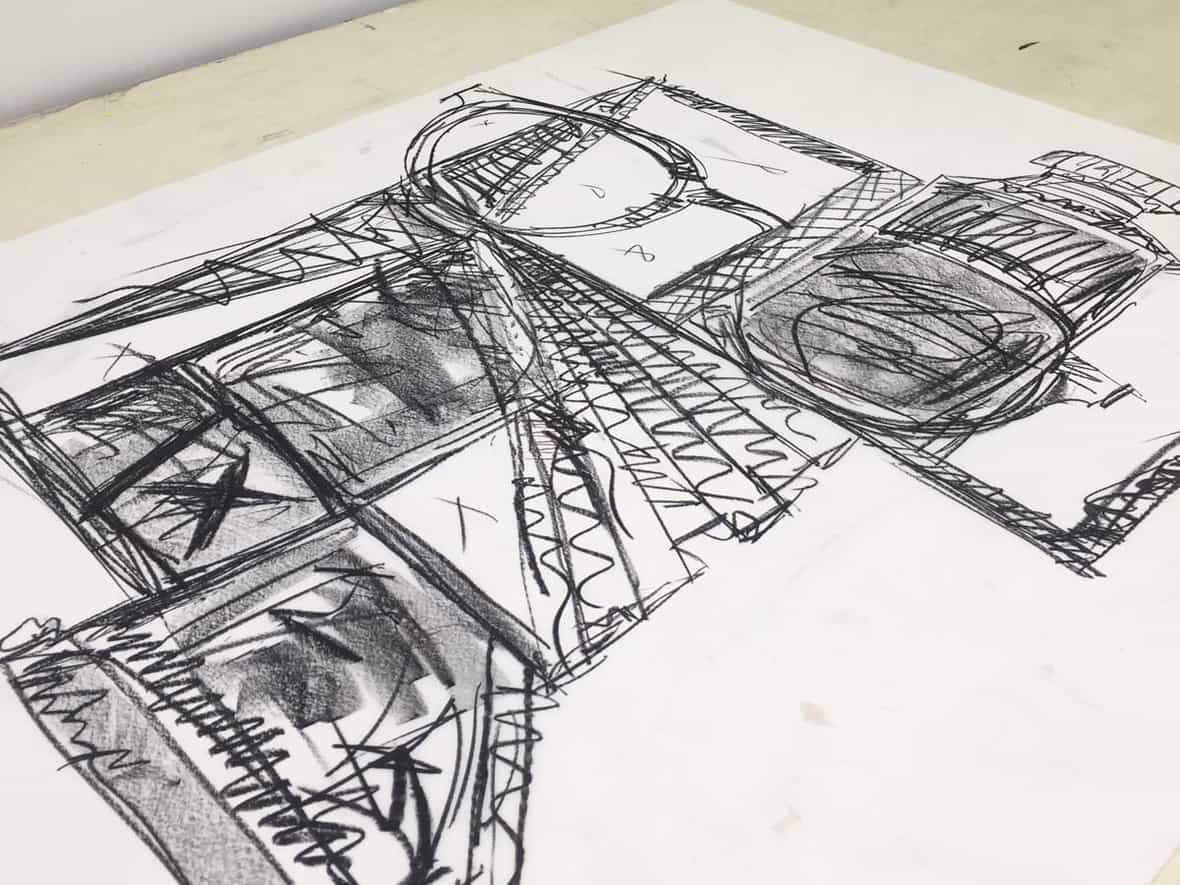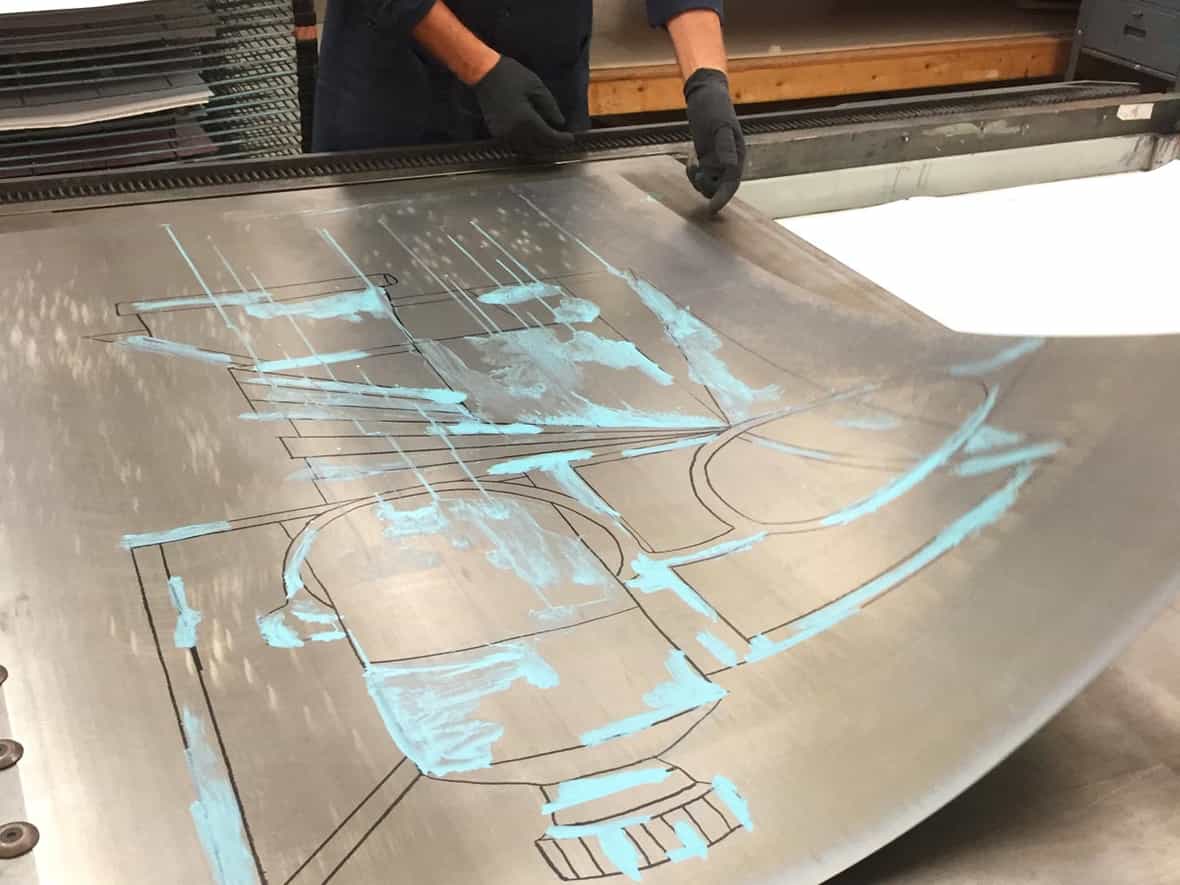 The lithograph highlights figurative elements such as a pair of glasses and a tube of paint, symbols which have appeared in Kahn's work and paintings, much like Eye Wash, 2018.