About this Edition
Wyatt Kahn's approach to printmaking is that of confidence and directness, forever capturing a sense of immediacy and movement.
Holding an interest in the messiness of materials and process, Kahn is always pushing the potential of traditional techniques in a way that is ardent and industrious. Untitled (Kahns) is directly related to an original drawing. The imagery in the print depicts three central figures, or 'direct objects', which is a recurring motif that permeates the entirety of Kahn's work.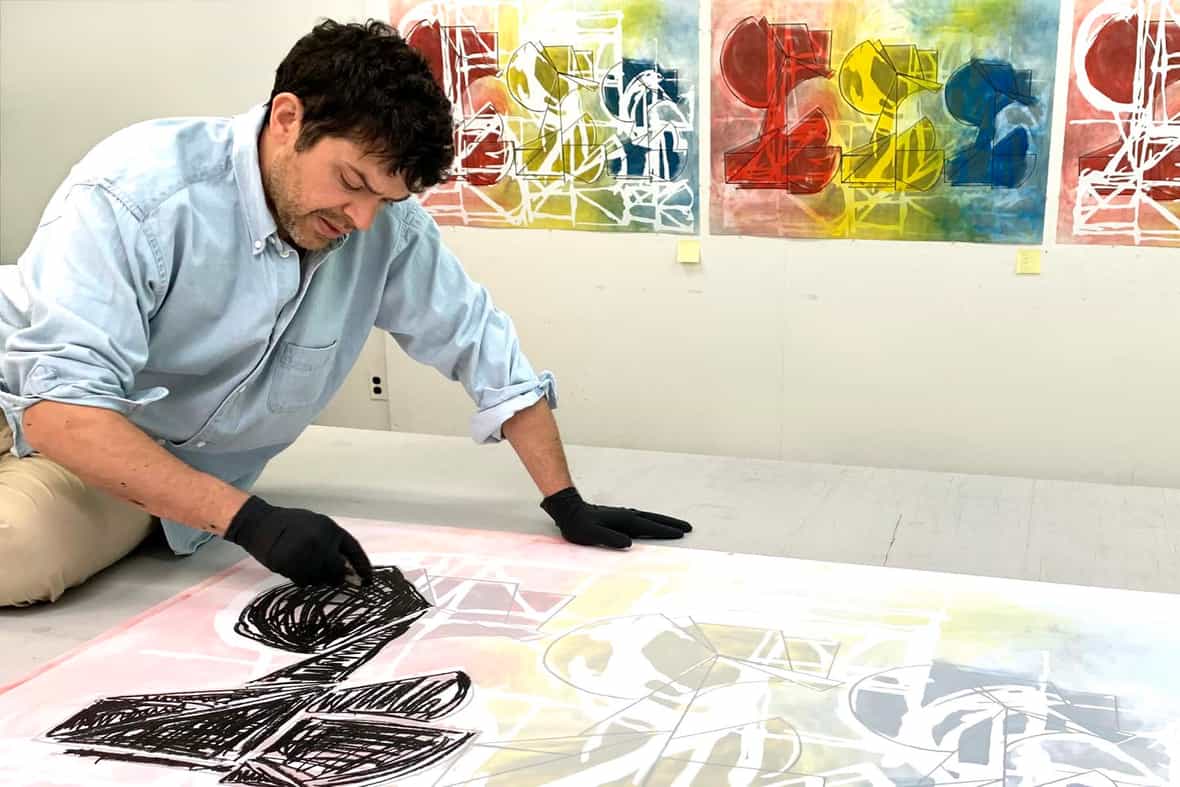 A number of litho plates had been made throughout the construction of the print. Kahn added and omitted plates as he saw fit during the proofing process. A layer of white silkscreen ink was added in order to cancel out, or obliterate the impression before, directly commenting on Kahn's use of correction fluid in his original drawings. His use of graphite ink (that was printed over the white silk-screen) references his use of lead in other prints and 'paintings'.