About this Edition
Jasper Johns stands as an important bridge between abstract expressionism and pop and minimal art. Printmaking has long been an important part of the process for the artist, seamlessly relating with his painting and drawing practice.
A profound representation of this relationship comes from Regrets, a cohesive group of paintings, drawings, and prints which were on view at The Museum of Modern Art in the 2014 exhibition Jasper Johns: Regrets. The Regrets prints came from exploring the visual motif Johns previously worked through in the drawings and paintings. Johns worked on the two plates for the prints alongside master printer John Lund in his Sharon, CT studio, followed by the printing and editioning at Universal Limited Art Editions in Bay Shore, NY.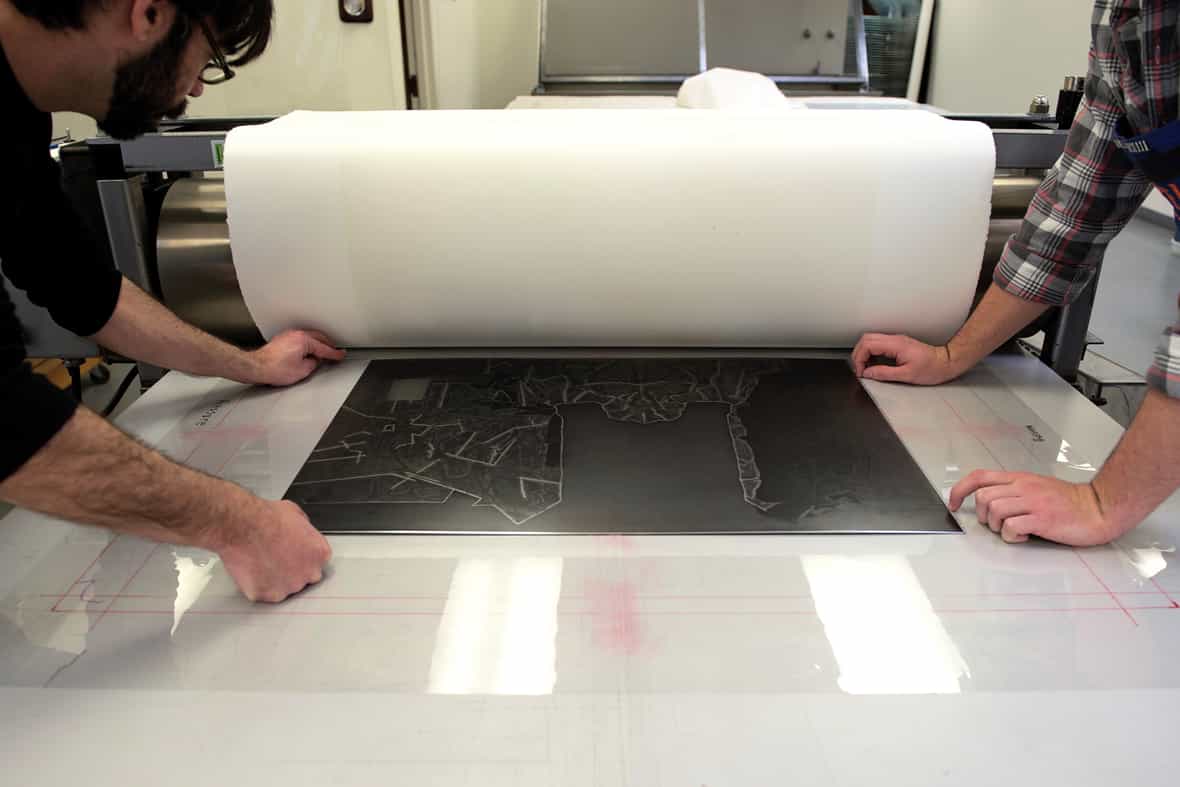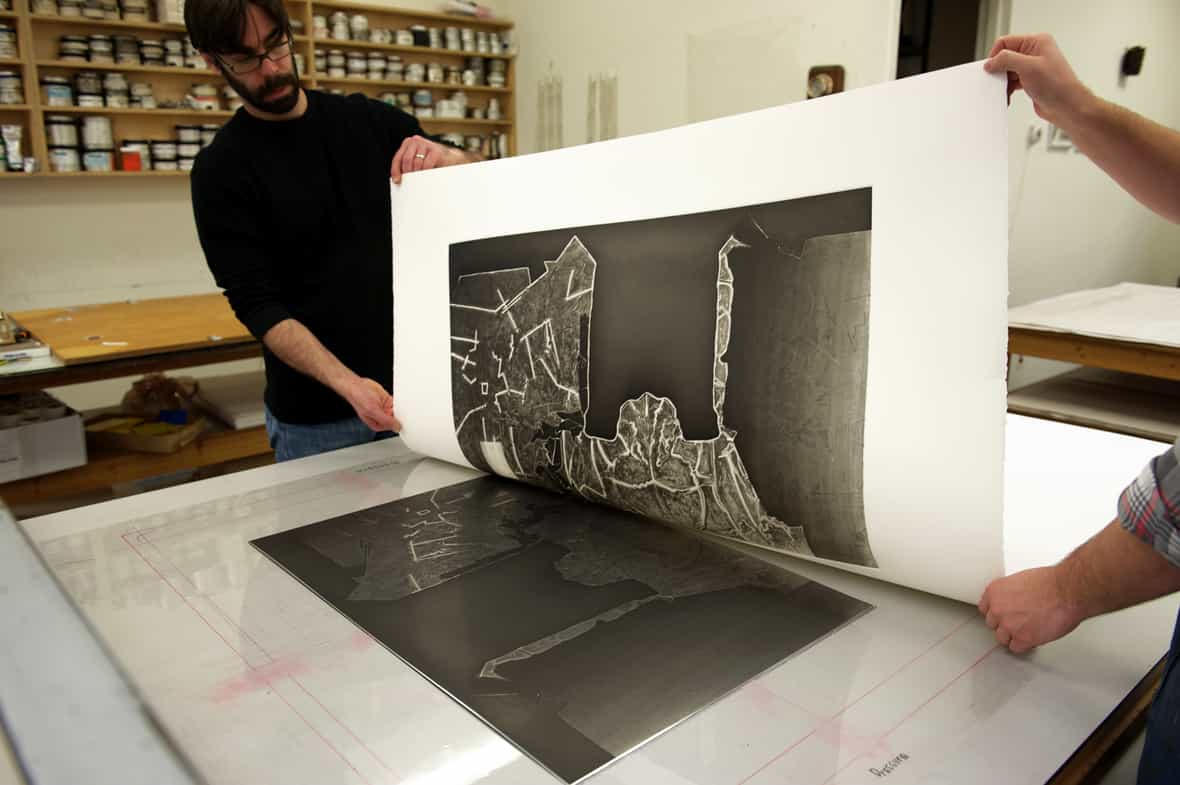 Through the use of traditional etching techniques, Johns was able to achieve variation in tone, mark making and erasure on both plates. The two editions printed on white paper appeared in the exhibition at MoMA alongside the original plates. For an in-depth look into Regrets, view the Jasper Johns: Regrets studio feature.