About this Edition
Martha Tuttle's work engages the natural world, pulling inspiration from her childhood in New Mexico and the American West landscape.
Much like her sculptures and paintings, Tuttle's prints fuse elements of textile design and sculpture to create a sensual and powerful composition. In The Loom, Martha Tuttle collaborates with poet Mei-mei Berssenbrugge to create an ethereal monotype. The print's title takes its name from the first section of a poem of the same name in Berssenbrugge's latest poetry collection A Treatise on Stars.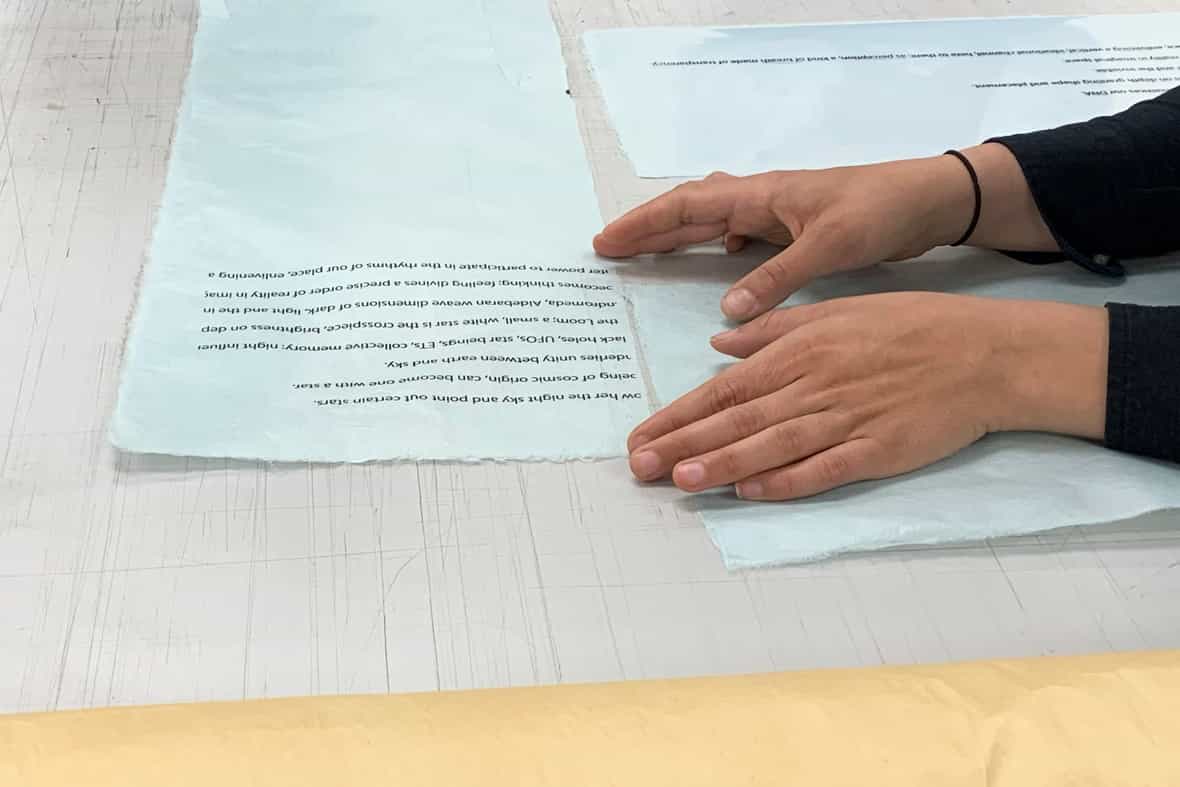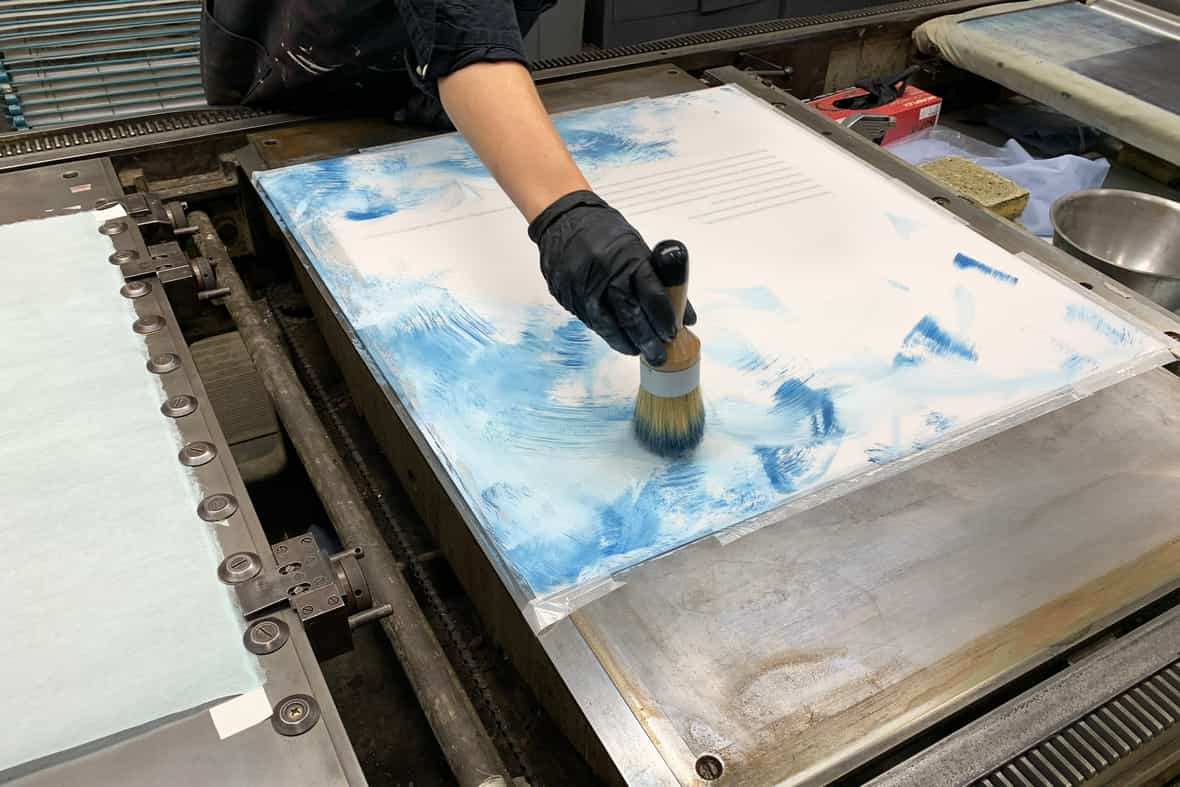 Tuttle worked with ULAE to create a group of monotypes for "Artists and Archive," an online benefit sale organized by Praise Shadows Fine Art to help the fire recovery efforts at the archive of Museum of Chinese in America. A selection of monotypes were donated by the artist for the benefit, which occurred in February 2020.