About this Edition
Promising captures both the artist's hand and innovative spirit as she explores new territory in the ULAE studio.
Kiki Smith embarked on this new project by first drawing a portrait on mylar, a transparent film often used in printmaking, which was then used to create an offset lithograph. From there, she worked with our printers to add stars in holographic foil. A heat sensitive glue was first screen-printed onto the sheet, cut pieces of holographic foil were strategically positioned, and then a heat transfer press employed to adhere the foil only to the stars. The color and reflective qualities of the stars in this dynamic print glow and transition as the viewer moves around the work.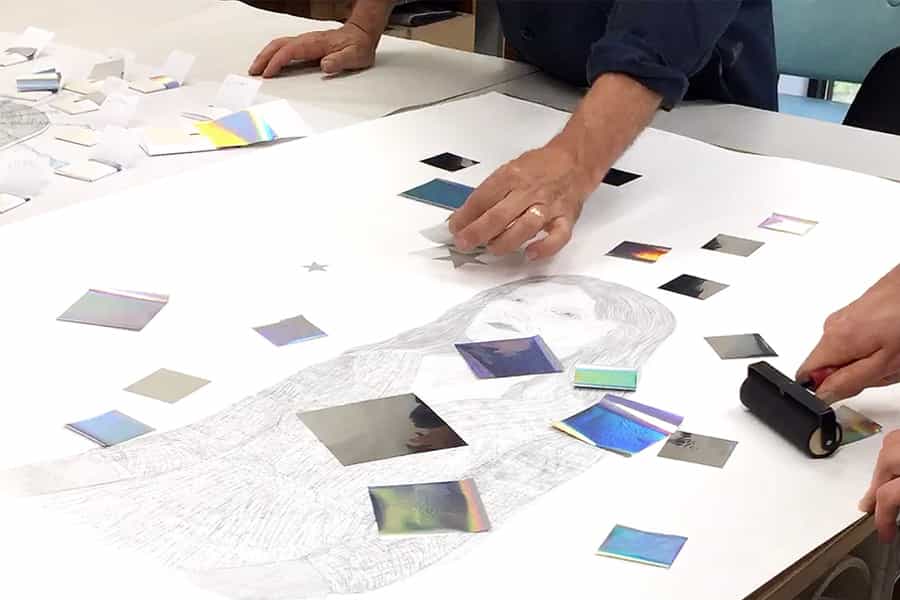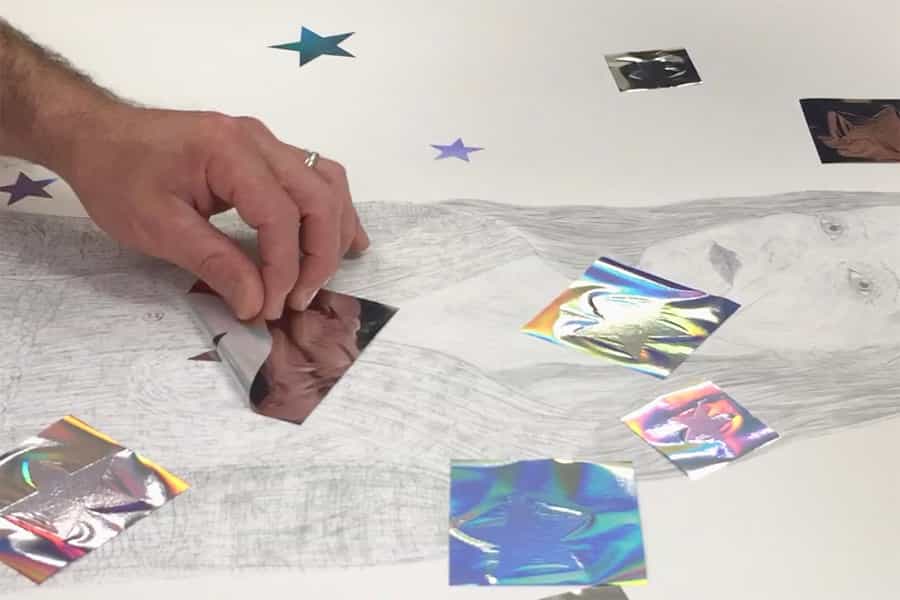 Upon closer inspection, it becomes evident that this illusion is enhanced by Smith's punctuating red, yellow, and blue line moving directly out of the figure's eyes and onto the stars. These additional layers of screen-printing build up the image, and the final result is Promising, a lithograph with silkscreen and foil printed in an edition of 28. The figure in Promising is one found in other drawings by Kiki Smith, as well as sculptures and stained glass. She is a friend of the artist living in Germany, a "wonderful model" that she has used several times. Her hand is evident in the work, as well as her attention to every element– each strand of hair, every wrinkle, crease, or fold, with its subtle but intentional line.