About this Edition
Carmen Herrera explores geometric shapes and the relationship between color and form. 
An American-Cuban Minimalist artist, Carmen Herrera received acclaim much later in life, but is now considered a central figure in geometric abstraction. Since her first collaboration with ULAE in 2017, she has continued to create vibrant color and crisp lines in the form of lithography, intaglio, and aquatint with chine collé.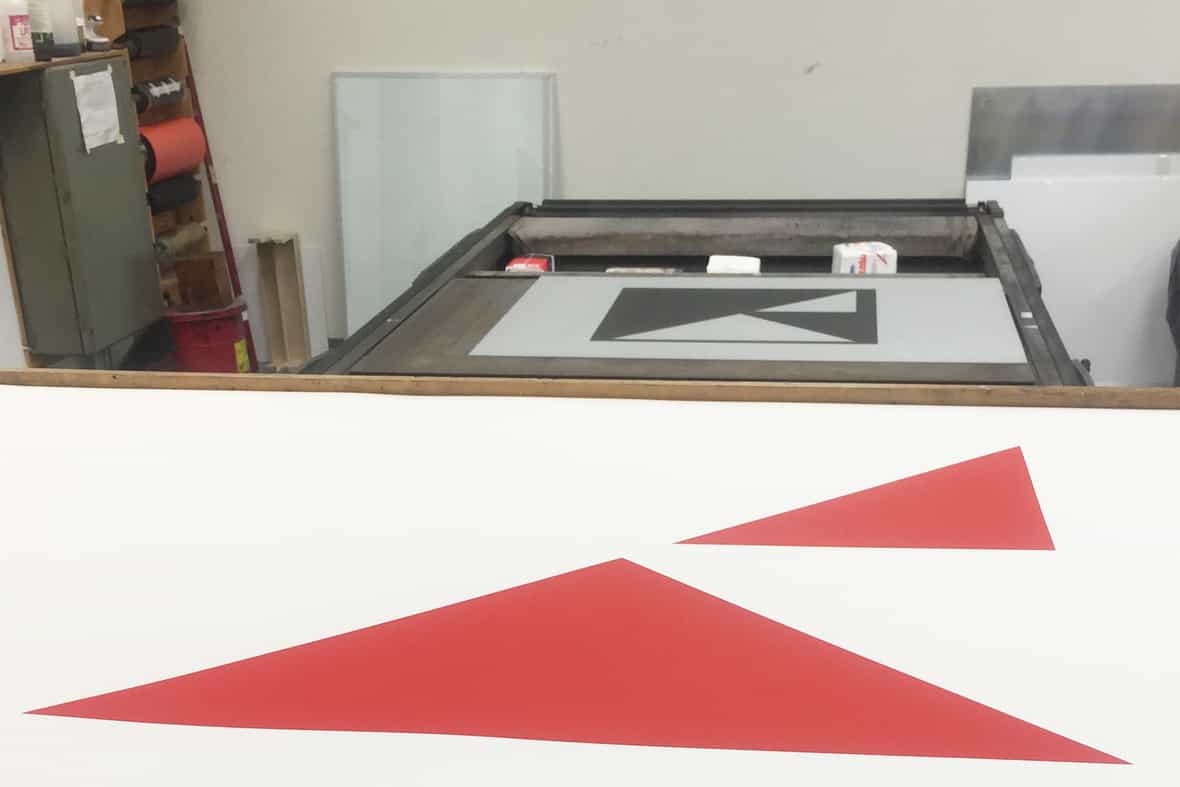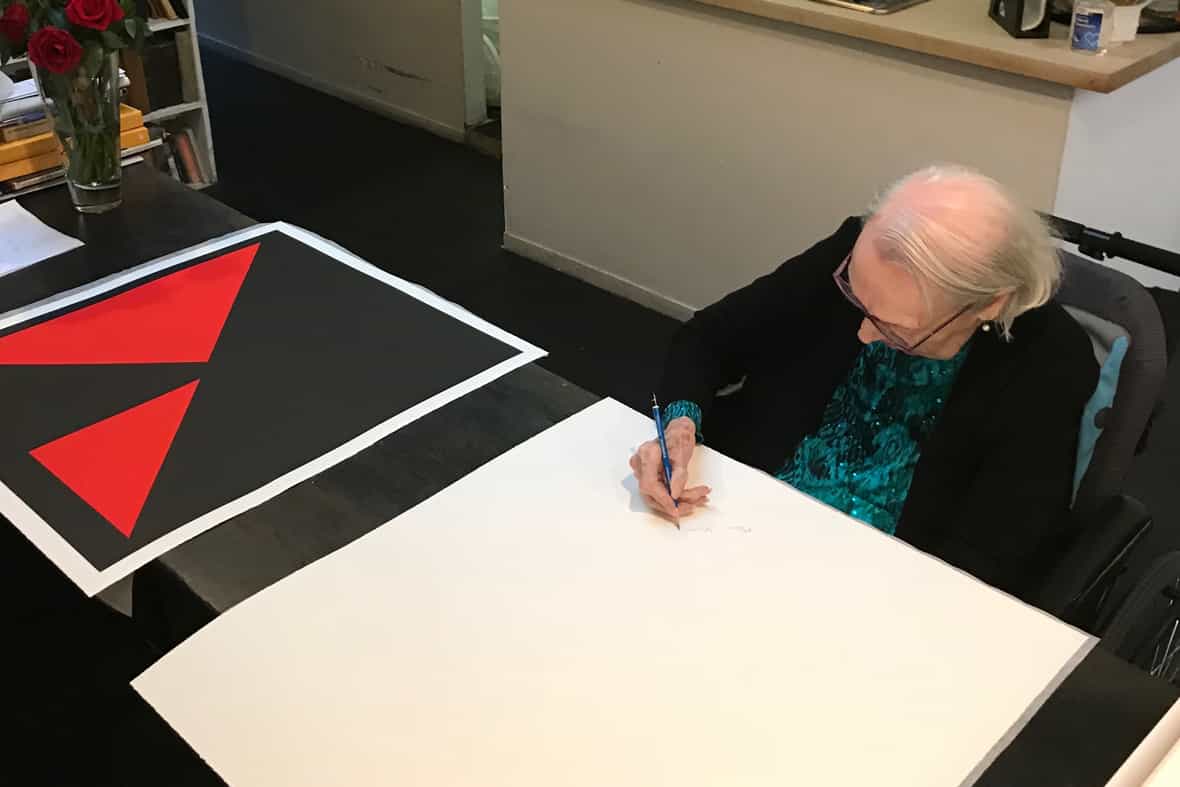 Island is a two-color lithograph that embodies Herrera's signature hard-edged style. Herrera pulls from the visual imagery of her sculptures and paintings over the last five decades. She never ceases to captivate the eye and inspire.